Clan Coleman Genealogy & Family History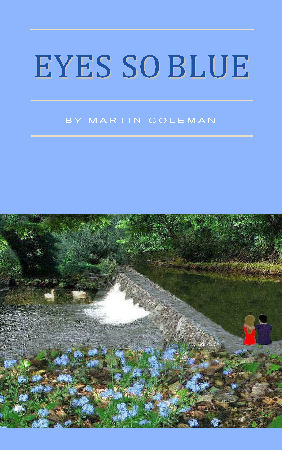 My latest book is a novel.
I hope you enjoy it!
I recently published a novel entitled "Eyes So Blue". Though entirely fictional in both storyline and characters, it is in part modelled on characters and locations known to me. The plot incorporates the real, the imaginary, the unusual and the paranormal blended through themes of suspense, love, tragedy and beauty.

Here is a copy of the descriptive paragraph I supplied to Amazon CreateShape and Kindle during the publication process:
"The central character, Frank O'Conor, grows up at a time when the society to which he belongs is beginning to re-establish itself and find its place in the world. His upbringing is charged with the beliefs and practices of the past as well as an acknowledgement of emerging practices and beliefs, presenting a very interesting mix of tales both real and extraordinary. To Frank, there didn't seem to be any real divide between the spirit world and the world of his parents and grandparents. He becomes a student at a boarding college a long way from where he was raised. He rose to the ongoing challenges it presented with its wonderfully new horizons in education, relationships and sport. It was while here that he met and fell in love with a very gifted and beautiful young lady whose mother was a leading neurologist and scientist and father an internationally renowned mathematician. This relationship gradually provides answers to practices and occurrences that had baffled Frank for years. Under their influence Frank becomes involved in the world of science and when things couldn't look rosier, catastrophe struck turning all their worlds into living hells. Intrigue, mystery and forces seemingly implacable shroud their lives leading to the extraordinary, the tragic and eventually the beautiful."

If you get a chance to read "Eyes So Blue", I would love to hear what you think about it. Both the digital and paperback versions are available on Amazon.com.au and on Amazon.com. The digital is also available on Kobo and iTunes.

Thanks.
Martin.
---------------------------------------------------------------------------------------------------------------------------------------------------------------------------------------------
New Year's Greetings form Canada
January 2017 photos of Kirk & Eva's children out tobogganing as they all welcome the New Year


Declan with his sister Lena & her twin brother Xander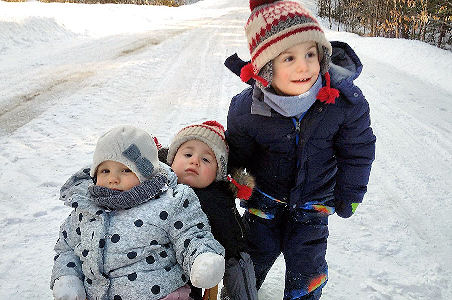 Lena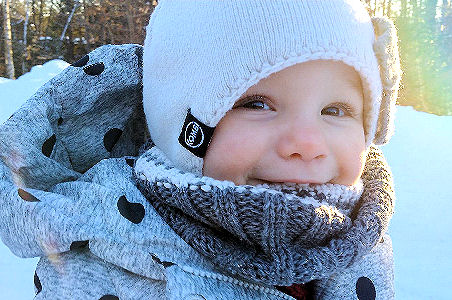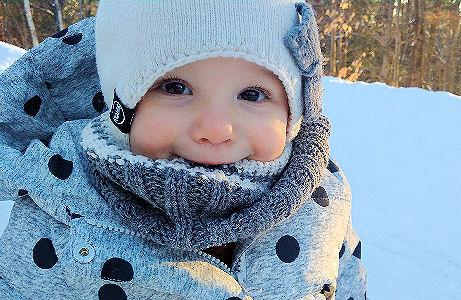 Xander & Lena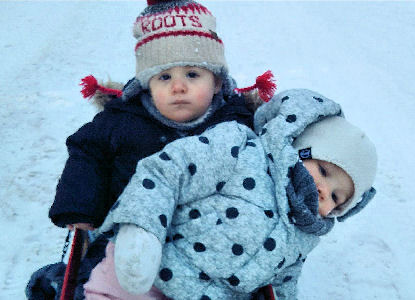 Let's start at the top next time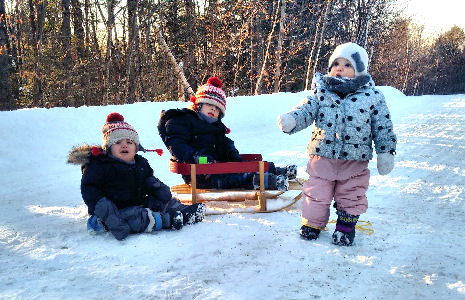 A very happy and successful 2017 to you all!
2016 All Ireland Football Final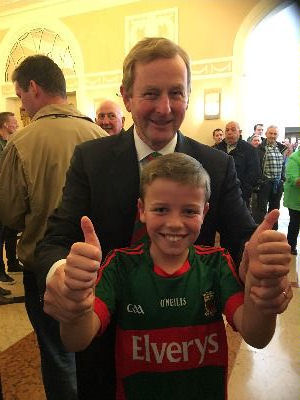 Taoiseach Enda Kenny and Jack Coleman
Two of Mayo's most staunch supporters
at Croke Park on 18 September to see
the Green & Red
draw with Dublin

-----------------------------------------

Christmas 2015
Greetings of the Season to all Clan members!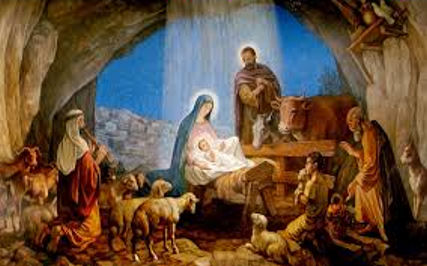 Good Tidings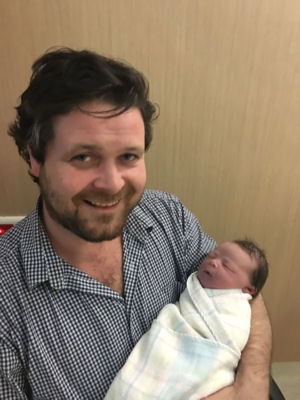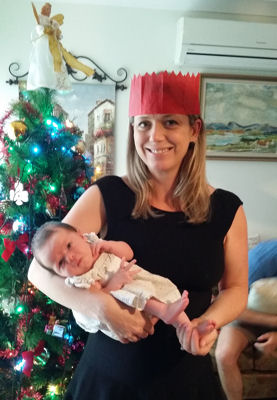 Baby Sybella Cara with Mum & Dad, Janelle & Kieran


A big hug of welcome to beautiful Sybella Cara Coleman who was born three weeks ago to very proud parents Kieran & Janelle whom we take great pleasure in congratulating. We wish them all well.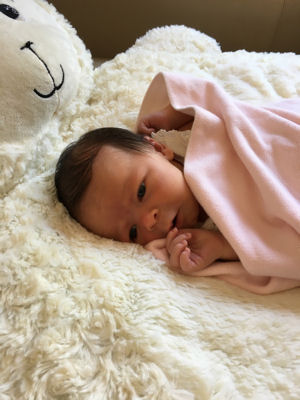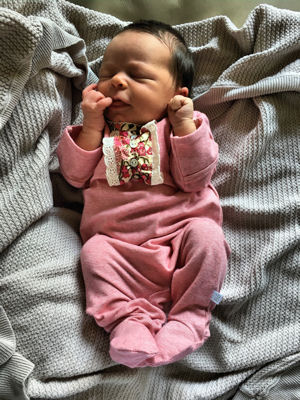 Sybella Cara has two very delighted and protective brothers, Flynn and Cillian.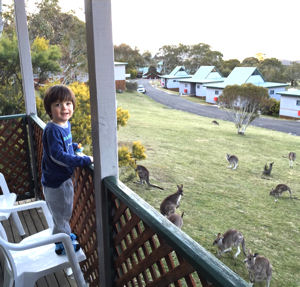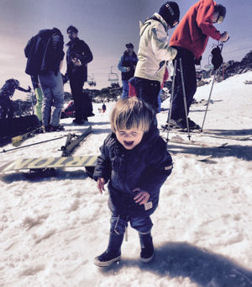 Flynn - 3½ Cillian 2½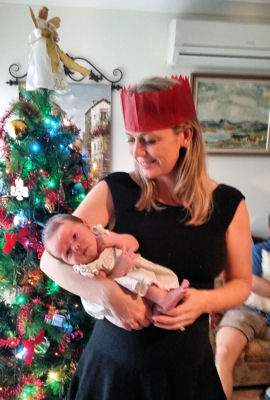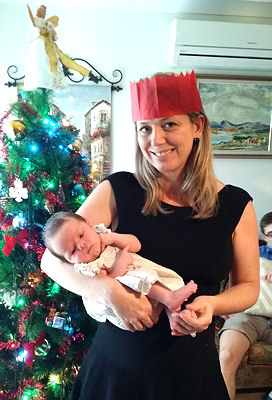 So there's great excitement all round adding very aptly and beautifully to the family's Christmas festivities
xxxxxxxxxxxxxxxxxxxxxxxxxxxxxxxxxxxxxxxxxxxx

Mick Coleman's 80th Birthday
Our warmest congratulations to Mick on his 80th Birthday and for the very family and spirited way in which he celebrated it. It was a great event in a beautiful location at the Sydney Rowing Club in Abbotsford. His family and the other clan members and friends relished the opportunity to be part of such a worthy celebration and from go to whoe the atmosphere was electric. It was certainly celebrated in great spirit and everyone had a really fun time.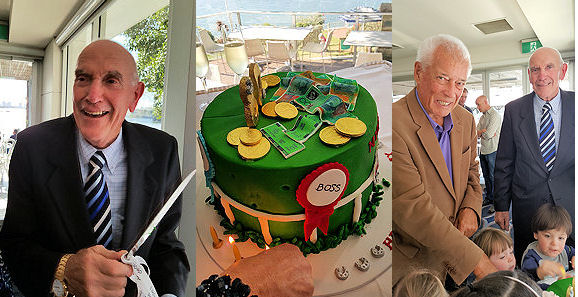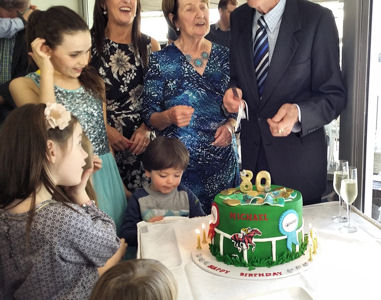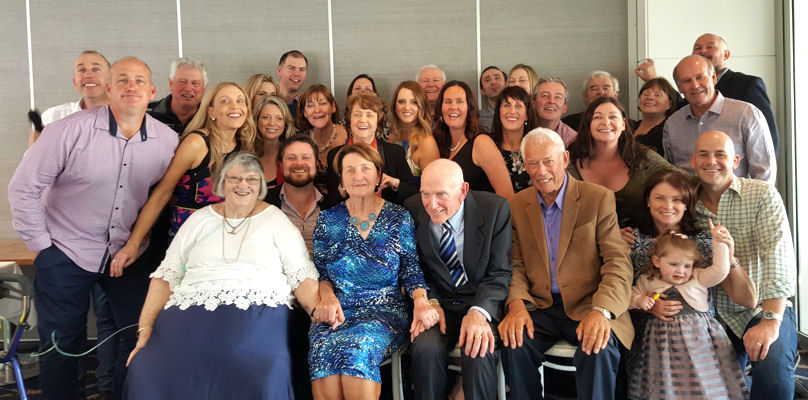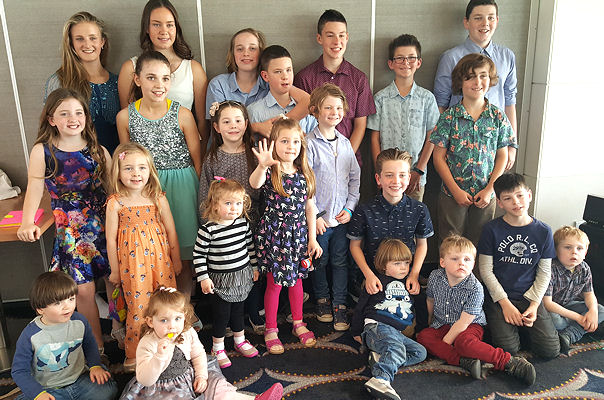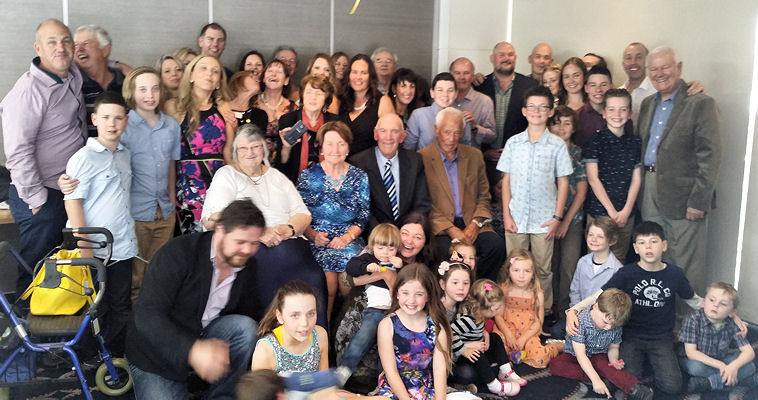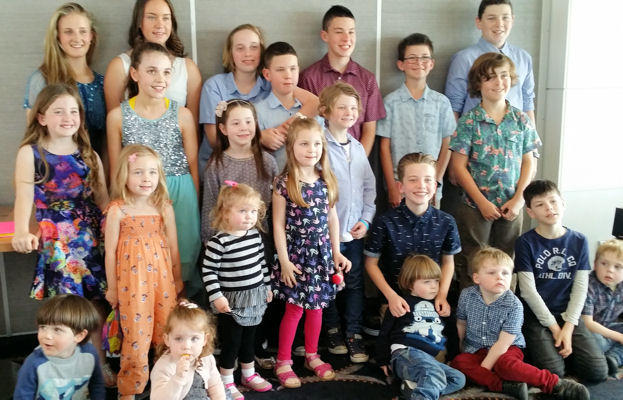 Left to Right
Front row seated: Flynn Coleman, Ailish O'Reilly, Cillian Coleman, Cian Halpenny, Tyron Halpenny & Riley Halpenny
Second row: Tess Gooley, Tara & Saoirse Stenson & Jack Coleman
Third row: Alanah Coleman, Chloe Dyde, Tahnae Halpenny, Joshua Coleman, Malachy Doyle, Oshea Gooley
Back row: Roisin Naughton, Jessica Coleman, Liam Coleman, Michael Coleman, Quinlan Gooley & Aiden Dyde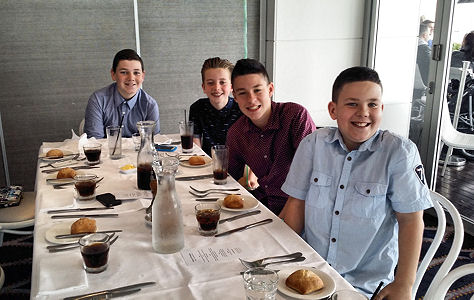 Aiden, Jack, Michael & Josh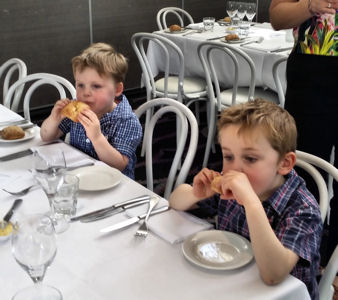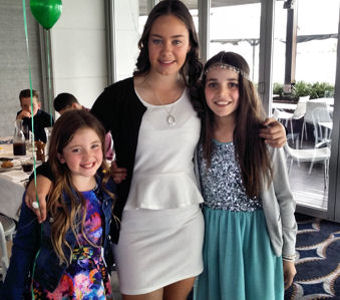 Alanah Jessica & Chloe - Cian & Riley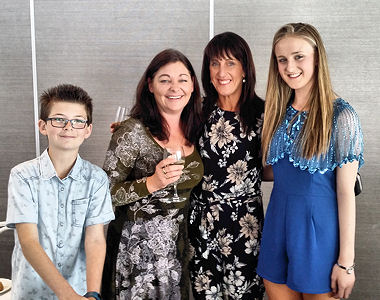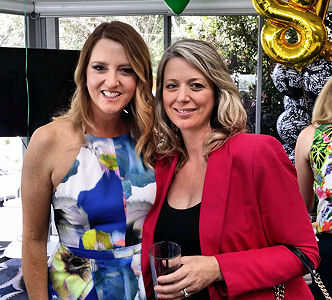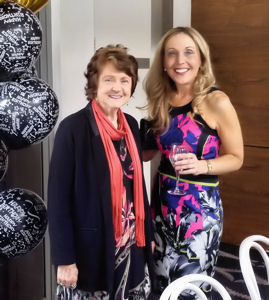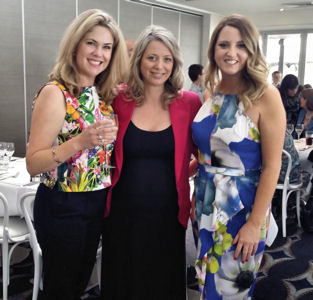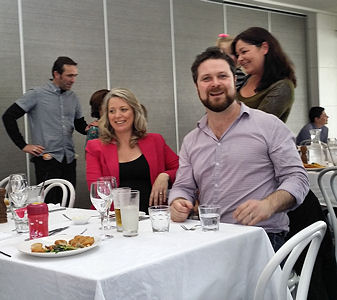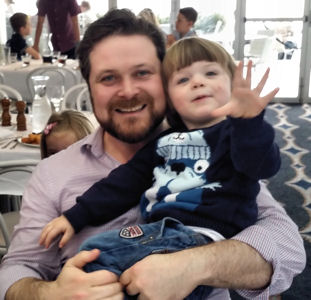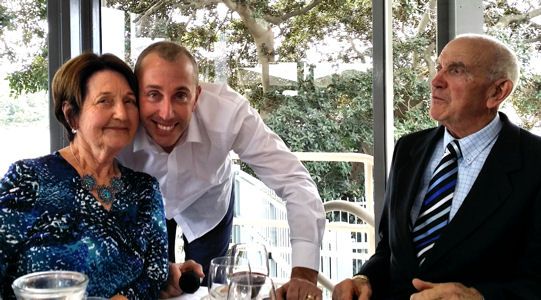 Mary, John & Mick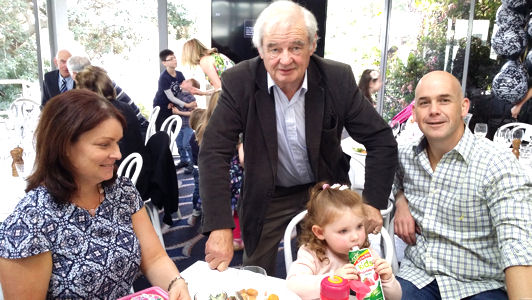 Sarah, Fergus, Ailish & Declan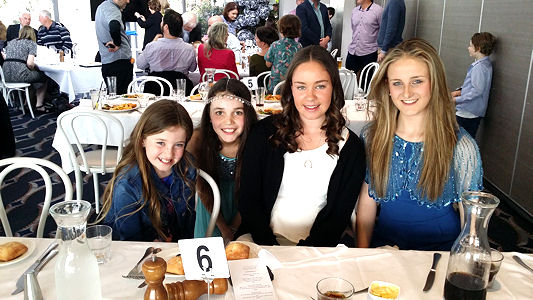 Alanah, Chloe, Jessica & Roisin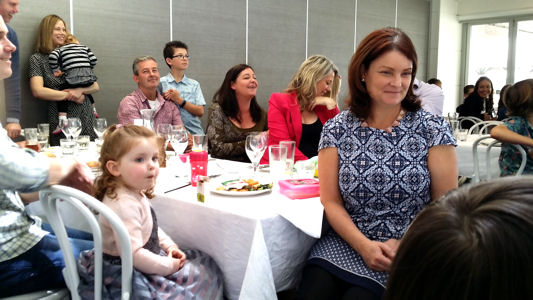 Ailish & Sarah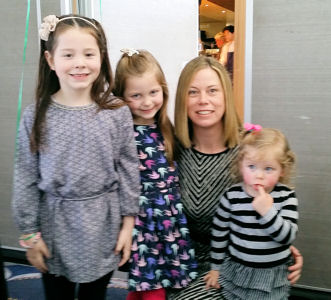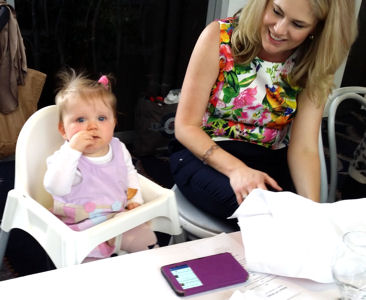 Tahnae, Saoirse, Amanda & Tara - Keeley & Khim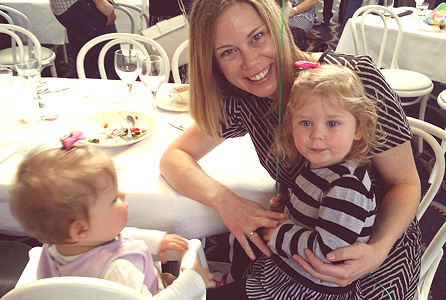 Saoirse & Tahnae - Keeley, Amanda & Tara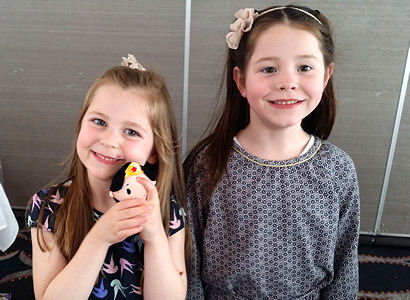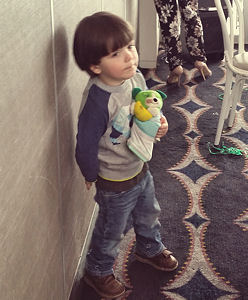 Saoirse & Tahnae - Flynn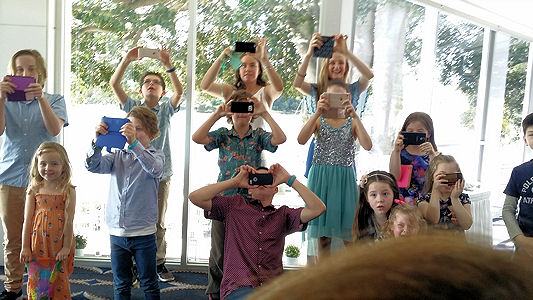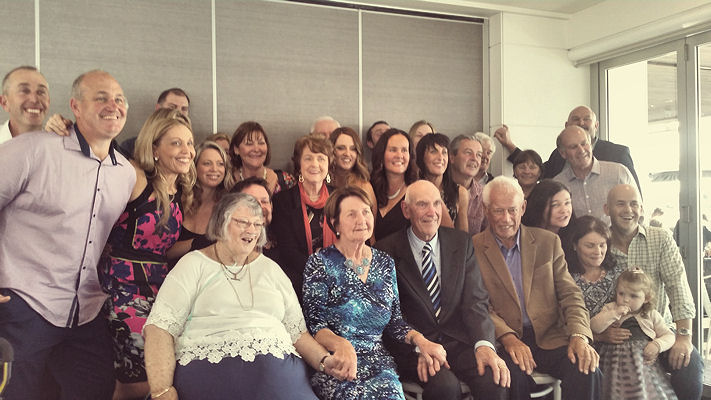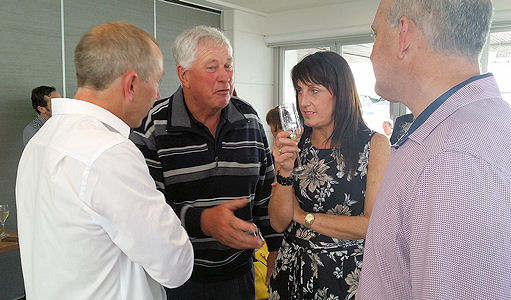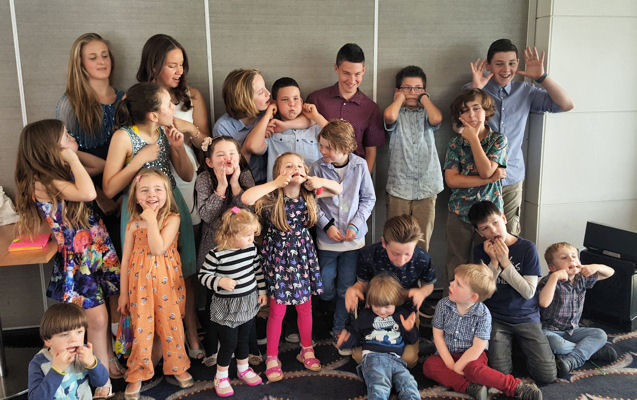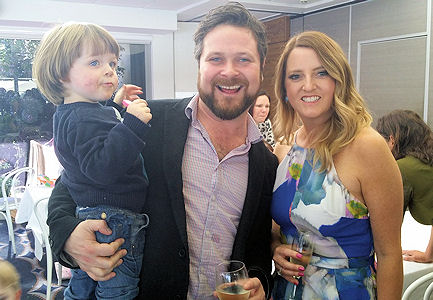 Cillian, Kieran & Janine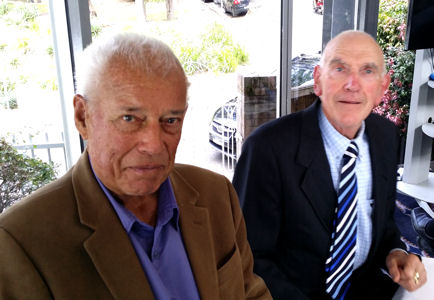 Bill McDonagh & Mick



Great News!

Twins Lena and Xander Coleman have arrived beautiful and well
Here is how the news arrived from proud Grandparents Marilyn & Jim Coleman of Montreal -

It is with great pleasure that we announce that the Coleman twins have arrived in Montreal.
Eva and Kirk Coleman are the proud parents of Lena and Xander Coleman, born on Monday morning, July 20th 2015.
They both weigh around 6 pounds each and everyone is thrilled. They join big brother Declan.
We here all extend our warmest Australian welcome to Twins Lena and Xander and say hi to their very excited big brother Declan as we congratulate proud Parents Eva and Kirk. We are so delighted and very happy for you and wish you all well.
Againn salute sibh! Noi tutti salutiamo! Salutamus vos!
Mor galore agus go hiomlan!
Your Australian Family.
======================================================================
Patricia and I join family in Ireland for Christmas 2014
I arrived in Sydney on 3 August 1958. Since retiring in 1997, Patricia and I have visited Ireland regularly but my first visit was in the summer of 1974 with my two sons, Martin Pat and Michael. My next visit was in 1986 with Patricia. All our visits until now were always during the European summer. I have always promised myself that I would visit Ireland for Christmas but never expected it to be as late as 2014, some fifty seven years since my last Christmas in Ireland.
On our way to County Mayo, we spent four delightful days in Paris from 3 to 7 Dec soaking up the extraordinary atmosphere that was so noticeably part of the spectactular and committed Parisian Christmas Celebrations. The same could be said for the way London celebrates Christmas. We spent five days with my sister Maureen's family in London and got to sample first hand the wonderful London Christmas scene before arriving in Dublin on 12 Dec for three days to equally spectacular celebrations. It was Galway and Mayo from the 15 to 31 Dec. Galway with its own unique wonderland and Christmas atmosphere and the lovely towns and villages of Mayo with lights in all windows symbolising and evoking throughout the long winter evenings the warmth and welcome and joy of Christmas.
Our sincere thanks to family in Cordroon, to John Joe and Bridie and to John and Michelle and their lovely family John, Abby and Jack with whom we spent Christmas Day accompanied by family from London, Pat and Gerrard, and family from Westport, Martin, Kate, and Carrie, as well as Hayley, Shane and their fine son, Ryan, from Castlebar.

After all those years, ours was a very special Christmas that will not be forgotten and made all the more so by our being able to visit family in Cahermaculick, Brodella, Glencorrib, Loughrea, Toomevara and Nenagh. A special thanks to family in London, to Maureen and Brian, as well as to Fiona, Nigel and Lorcan for their wonderful hospitality and very warn welcome.
Some Photos of our 2014 Christmas.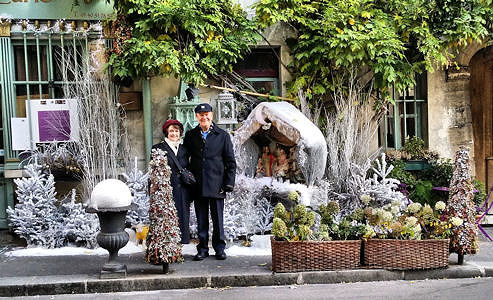 Paris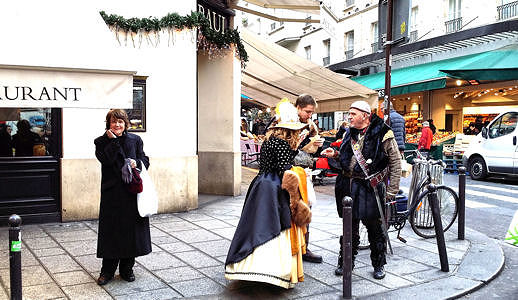 Paris
Paris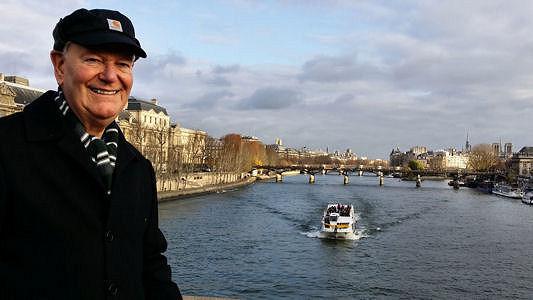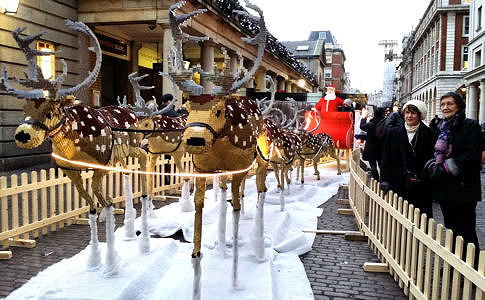 Covent Gardens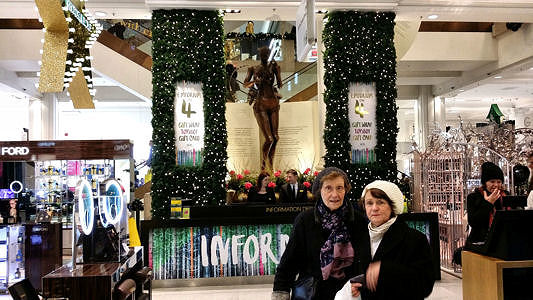 Selfridges London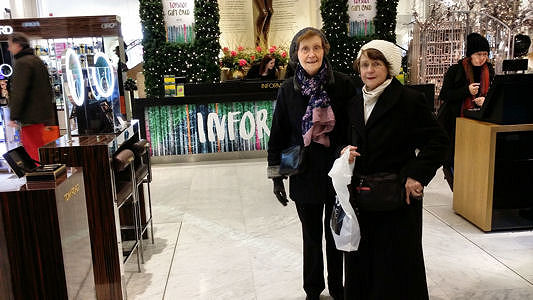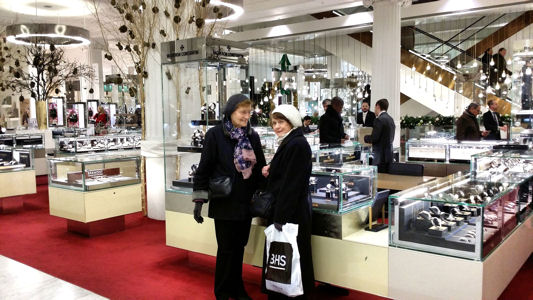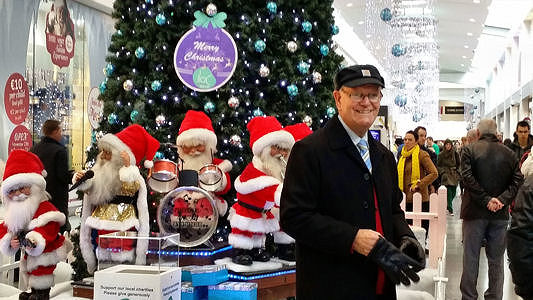 Henry Street Dublin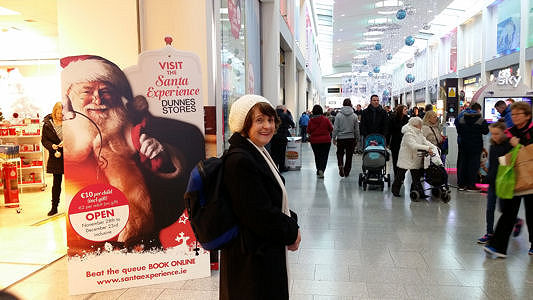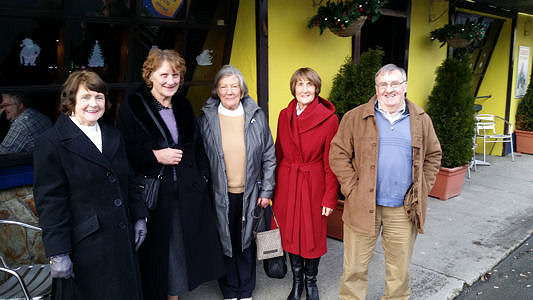 Toomevara Co. Tipperary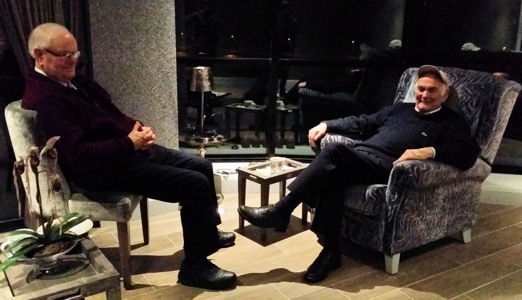 Dock Street Galway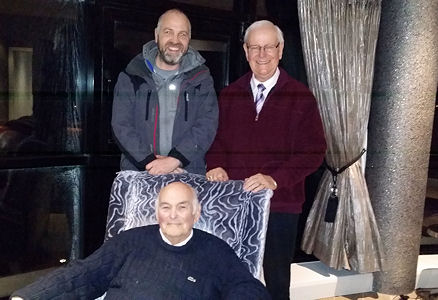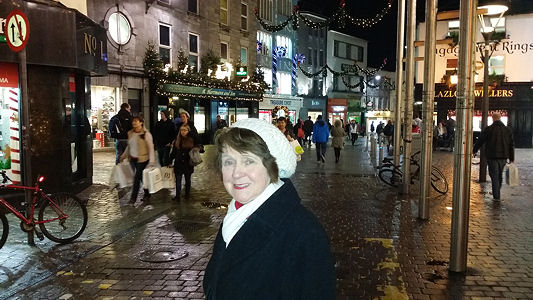 Galway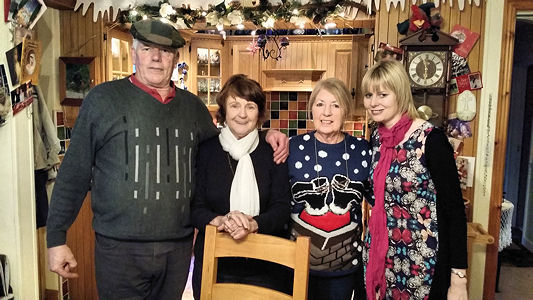 Glencorrib
Cordroon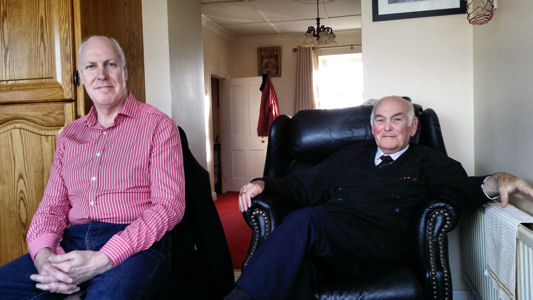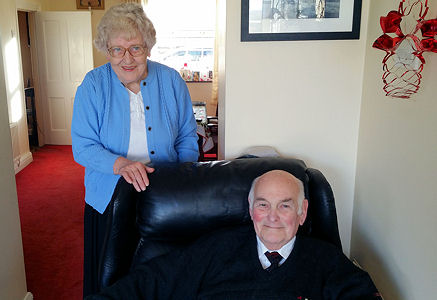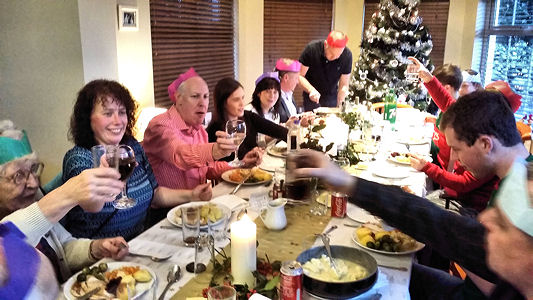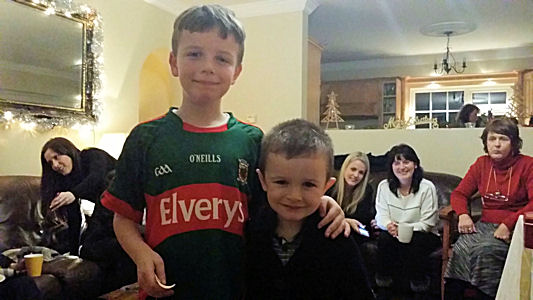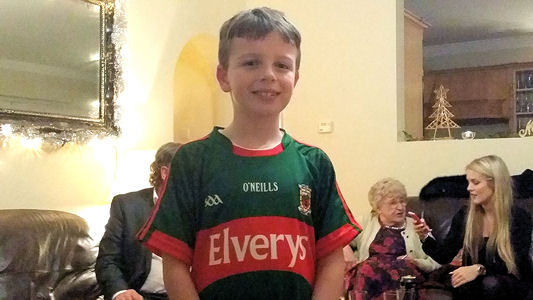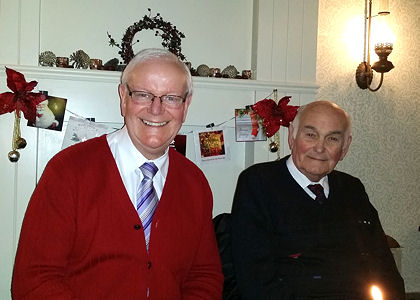 Loughrea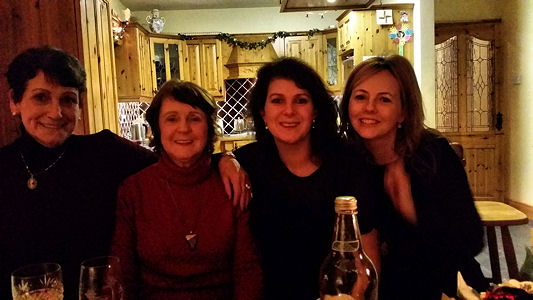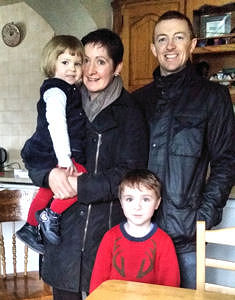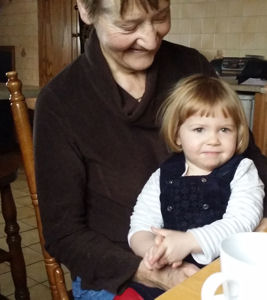 Cahermaculick